Health and Social Isolation
The Guardian has highlighted Frome in Somerset where residents have adopted Early Action principles to tackle isolation in their town. Dr Helen Kingston, a GP at the Frome Medical Centre, launched the Compassionate Frome Project in 2013 with help from the town council and Health Connections Mendip when she discovered a link between social isolation and illness among her patients. The article also references a paper  in the journal Neuropsychopharmacology which scientifically animates this idea that illness is aggravated when there is lack of social contact. The community project aims to break this cycle of illness by employing health and community 'connectors' to prescribe social support to local people with long-term health issues.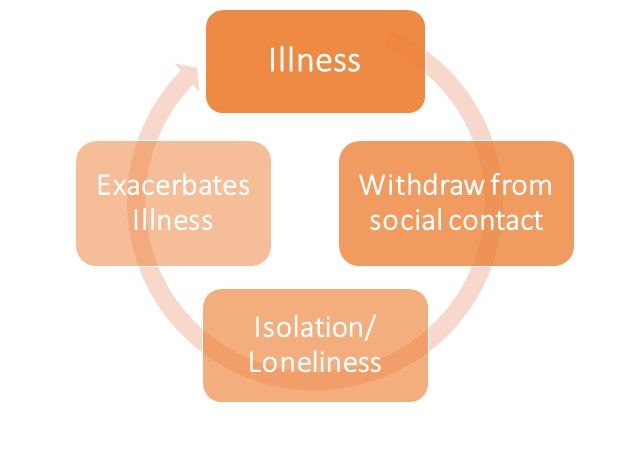 The project has managed to reduce emergency admissions in Frome by 30% in the last three years and according to the Telegraph, could be the least lonely town in Britain. The success of this project demonstrates how Early Action can improve quality of life and give people their agency back. Similarly, Guys and St Thomas Charity have also ventured into some interesting Early Action work through social prescribing in Lambeth and Southwark. Their aim is to slow down the progression of long-term illnesses early and help people live more healthy years. Read about the development of their programme here. Nesta have also advocated the use of social prescribing in their 2013 People Powered Health report.
An article in the New York Times does, however, urge caution about overselling the financial benefits of certain Early Action programmes in regard to physical health. In part, because any programme that successfully helps people to live longer could increase spending in the long run, such as through prolonged expenditure on pensions. Nevertheless, the article acknowledges these programmes have genuine benefit to quality of life which should, ultimately, be the main goal.
Housing
A report by Orbit and Child Poverty Action Group estimated that 3.4 million children lived in poverty in 2013, and identified housing shortages and costs as a contributor to this. In his manifesto to become Mayor of London, Sadiq Khan pledged to build more affordable homes and establish a London-wide social lettings agency (SLA).
SLAs are not for profit and aim to provide good landlords and tenants with reliable and more affordable alternatives to the high street estate agents. Trust for London appraised the strategy's viability and considered the greater financial incentives to attract landlords to lease their properties to SLA's will prove costly in the long run" .
However, since then, a number of SLA's have opened up across England. The Real Lettings Property Fund set up by St. Mungo's are one of many successful SLA's. They leased over 250 one and two bedroom properties in Greater London to people at risk of homelessness which will be able to help over 1000 people out of homelessness, during its lifetime. Other successful housing associations acting early to prevent homelessness include Guildhall in Northampton, Orbit's Warm Homes programme and Key Step by Thirteen who are working in Middlesbrough, Stockton-On-Tees, Hartlepool, Redcar and Cleveland and Darlington.
Childhood Health and Development
There is much talk about how the early years of life are crucial in determining physical, emotional and cognitive development. Nesta and the UK Parliament have advocated the use of early interventions to improve life chances for children and reduce inequalities in health and well-being.
The Early Intervention Foundation have recently identified the lack of high quality research evidence on the importance of public services for child development. The Big Lottery Fund have assigned £49 million to Better Start Bradford to put Early Action practice to the test. The Born in Bradford's Better Start (BiBBS) study aims to recruit 5000 babies, their mothers and their mother's partners over a five year period to test the impact early interventions can have on three key areas:
1) Social and emotional development
2) Communication and language development
3) Nutrition and obesity
Early Action practices include additional support for teenage mothers, a befriender scheme for all mothers affected by or at risk of postnatal depression, language development programmes, storytelling groups, outdoor and exercise activities, and healthy lifestyle and parenting programmes. Read their full protocol paper here. So far, over 1000 people have taken part in the BiBBS project and over 70 babies have been born. Learn about their journey here.
Islington Council have also been evaluating the impact of Early Action services. Read about their ten year strategy here. Additionally, Nesta are supporting Citizens UK with a £205,000 grant for their Parents and Communities Together programme to provide practical examples of how people-powered public services can reshape the relationship between people and the state to tackle some of the big challenges we face as a society. The programme is part of the Early Years Social Action fund and will help over 900 families to improve the health and developmental outcomes of infants
Warm wishes,
The Early Action Task Force