Culture Within Newham (formerly World on our Doorstep) is a new cultural and creative activity programme for Newham funded by Arts Council's Creative People and Places.
Our activities are shaped by a panel of Newham residents, who are paid to help us decide what kinds of festivals, workshops, performances and exhibitions locals would love the most.
The aim of the activity programme is to engage as many people as possible in Newham with culture and creativity, for instance through festivals, workshops, performances and exhibitions.
Current Projects
SMOOSH! Festival
SMOOSH! is coming to Plaistow – residents along the parade route are invited onto their doorsteps to dance and sing along in beautiful, noisy communal karaoke – a 'massaoke'.
Organisers Paraorchestra will bring a wind and brass band and a troupe of dancers – Plaistow, it's up to you to bring the energy! We'll be looking for volunteers to support the party soon… Learn more.
---
Newham Dictionary of Culture – Podcast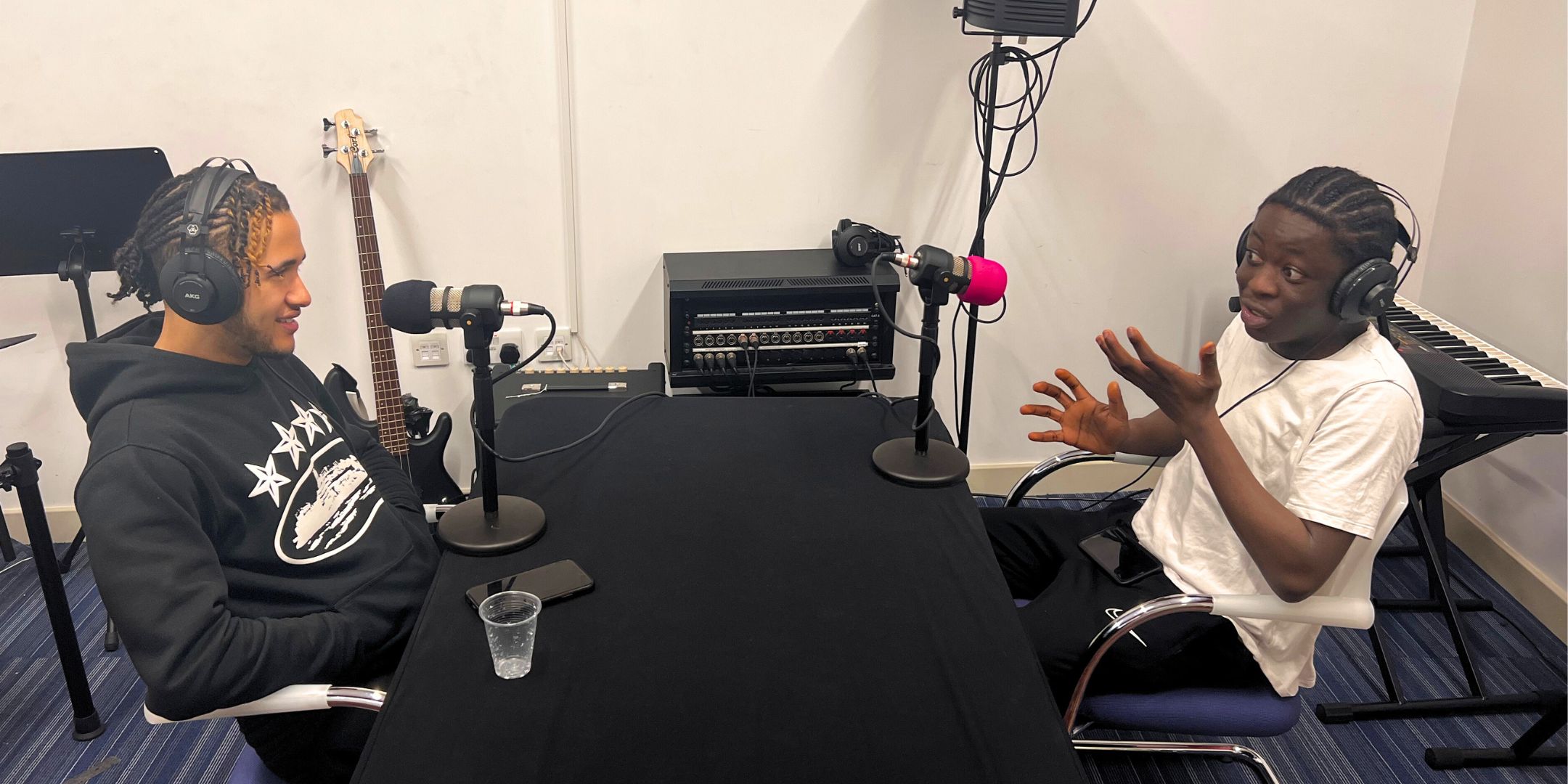 A brilliant group of young podcasters aged 11-19 interviewed a stellar line up of local rappers, DJs, chefs, language teachers, tattoo artists, drummers and other creatives to talk about what culture meant in their lives.
Come and celebrate everyone who has featured in the series, hear from the podcasters and have a listen to the first episodes at the launch event on 20 June 2023. Book your slot.
---
Creative Partnerships Commission
We are looking for collaborative projects that celebrate culture and creativity across Newham through 'unexpected' partnerships.
To support those who want to apply and for anyone else looking to learn how to write great grant applications, we are hosting an online training session with grant writing expert Phyllis Martin from Truffle Pig on Tues 30 May from 11am. Book your slot.
We are holding an open call for applications from new partnerships, inviting residents to access cultural activities and to make creativity more central to their lives. We will provide up to £15k each for between 6-9 projects this year. Applications are now open, and will close on 9 June 2023. Learn more.
---
Community Voices Panel
Our Community Voices Panel help us decide what kinds of events locals would love the most. We have six spaces left on our Community Voices Panel.
We're looking for people aged over 16 from:
Beckton (1x)
East Ham and Wall End (1x)
Royal Docks (1x)
West Ham and Plaistow (1x)
Green Street and Boleyn (2x)
Panel members are paid £15 an hour and would be expected to join a meeting every two or three months. Learn more about what we're looking for and apply here.