Culture Within Newham is a cultural and creative activity programme for Newham funded by Arts Council England's Creative People and Places project.
Our activities are shaped by a panel of Newham residents, who are paid to help us decide what kinds of festivals, workshops, performances and exhibitions locals would love the most.
The aim of the activity programme is to engage as many people as possible in Newham with culture and creativity, for instance through festivals, workshops, performances and exhibitions.
Current Projects
Creative Partnerships Commission
Thanks to everyone who submitted to our first open funding call for collaborative projects that celebrate culture and creativity across Newham through 'unexpected' partnerships.
We will provide up to £15k each for between 6-9 projects this year. Applications have now closed – we will announce the commissioned projects soon.
---
Art on Your Doorstep – Public Art Commissions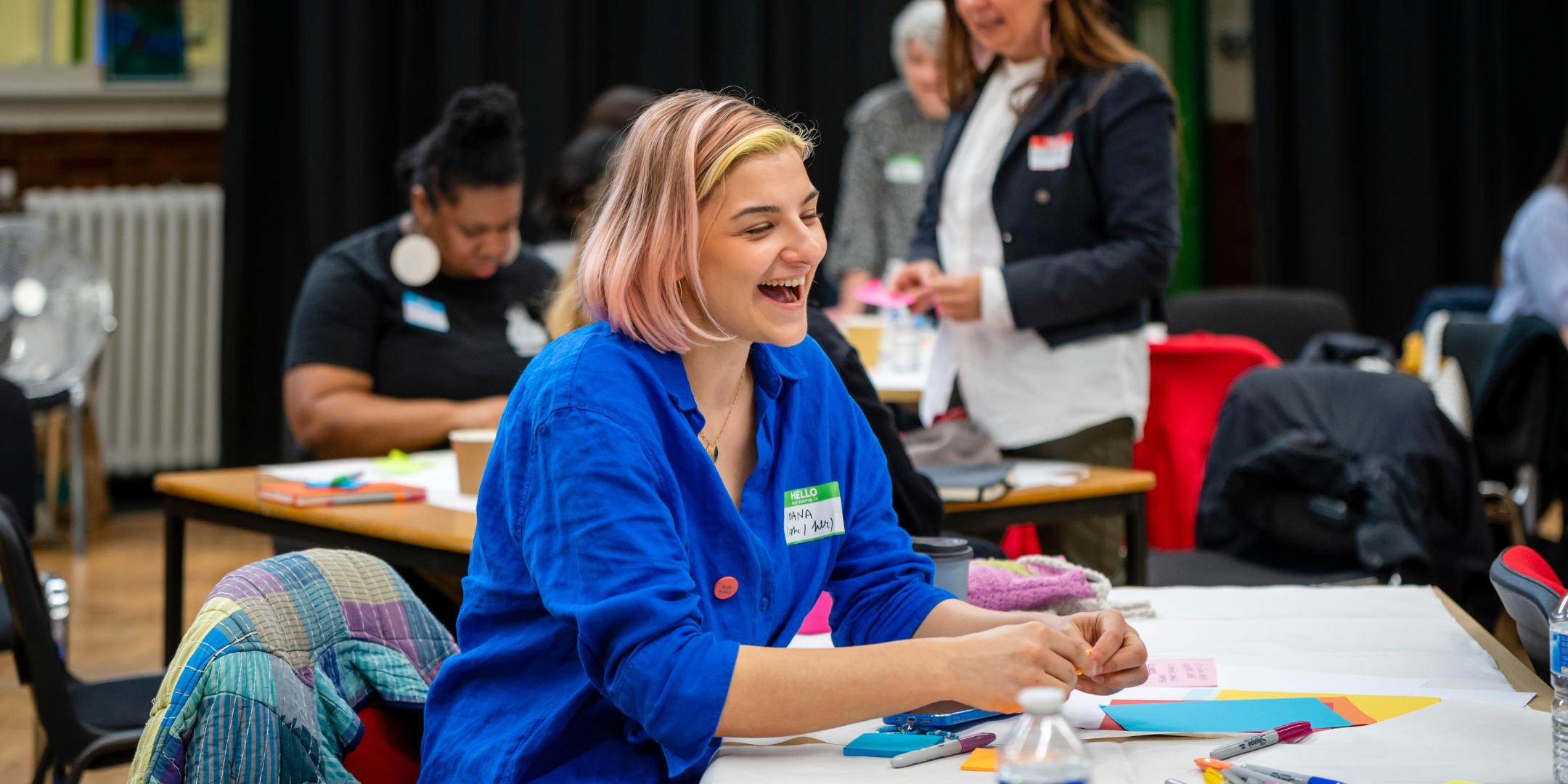 Culture Within Newham is excited to commission three early-career artists who live, work or study in Newham to each create an artwork for a public space in the borough. The artwork – worth £4,000 – could be anything from a sculpture, to a painting, to a performance or installation, as long as it can go in the public realm.
The commissions will be developed in collaboration with three host organisations in Newham, and there artists will work with their communities to develop the artwork.
As if that wasn't enough, the three artists will also receive free intensive development training with our partner Art School Plus about working in the public realm as an artist and leader, and be featured in an exhibition at Koko Camden together with all other Art School Plus artists.
---
Royal Docks Urban Gardening & Greening Club
Starting late Spring 2023 and running through until Autumn, our Urban Gardening & Greening Club is open to all ages of Royal Docks resident, with a Summer celebration in July and final celebration in Winter.
From Kitchen Gardens to Plant Pot Making (and even upcycled garden sculpture), we need you to let us know what you want from your club.  Sign up to help us get started. Spring has truly Sprung!
Rosetta Art Centre, Newham CPP and Ambition Aspire Achieve Newham are delighted to be working together on this intergenerational project – and are gratefully supported by the Royal Docks Trust and Royal Docks Sustainability Fund.
---
Previous Projects & Events
SMOOSH! Festival
SMOOSH! Festival by Paraorchestra came to Plaistow on Friday 23 June – residents along the parade route were invited onto their doorsteps to dance and sing along in beautiful, noisy communal karaoke – a 'massaoke'.
Massive thanks to Plaistow South Big Local, New City Primary School and all of the residents who joined in the party.
---
Newham Dictionary of Culture – Podcast
A brilliant group of young podcasters aged 11-19 were supported by Links Studios to interview a stellar line up of local creatives about what culture meant in their lives.
Their podcast was released during Newham Heritage Month with a launch party hosted in Community Links Neighbours Hall, featuring performances from young musicians and a panel discussion.
Check out the Newham Dictionary of Culture podcast in full on Soundcloud. Listen here.
---
Culture Within Newham is governed by a consortium made up of Community Links (part of Catch22), the University of East London, Caramel Rock, Faithful Friends and the National Cricket League.
We are powered by the people of Newham.