Knife Crime: a public health crisis
Knife crime has increased by 21% in England and Wales. This chart shows the knife crime rate in the past year. Metropolitan Police Commissioner Cressida Dick and Mayor of London Sadiq Khan have been inspired by Scotland to implement Early Action principles into their anti-knife crime campaign. We will be able to link you to a more detailed policy briefing on this in a couple of months' time.

              Scotland's public health approach took the form of the Violence Reduction Unit (VRU) in 2005. Their aim to prompt long-term attitudinal change among potential perpetrators by challenging gang culture successfully reduced knife crime by nearly half over the past decade. Detective Chief Superintendent Sean Yates advocates an Early Action framework to be incorporated into Operation Sceptre.
Southwark's two year Knife Crime and Knife Carrying Early Action Plan intends to reduce knife crime by enhancing the collective responsibility the community, parents and young people have in discouraging and preventing knife carrying and knife crime.
Malnutrition amongst Britain's elderly
The All-Party Parliamentary Group on Hunger have recently released a report about hidden hunger and malnutrition in the elderly. The report sheds light on the growing issue of malnutrition amongst the older UK population.
Some unsettling statistics by the House of Commons Library showed the number of malnourished pensioners has trebled over the past decade; most of those who were malnourished later developed more serious illnesses. This has resulted in the annual cost to the NHS to rise to £11.9 billion for frequent GP visits and hospital admissions.
In their report, the APPG on Hunger proposed organising assisted shopping sessions and lunch clubs to reduce the difficulties the elderly face when grocery shopping. The report also suggested employing BAPEN's Malnutrition Universal Screening Tool (MUST) to identify malnourished individuals.
The Malnutrition Taskforce's Prevention Programme seeks to respond to this problem by treating nutrition as a priority. The programme is currently being piloted in Gateshead, Salford, Purbeck in Dorset, Kent and Lambeth and Southwark.
Early Action for emergency services
Thousands of 999 calls were made last year for non-emergencies. In addition to the exorbitant charges to the NHS, non-urgent 999 calls also put emergency staff under extreme pressure and risk taking them away from genuine emergencies.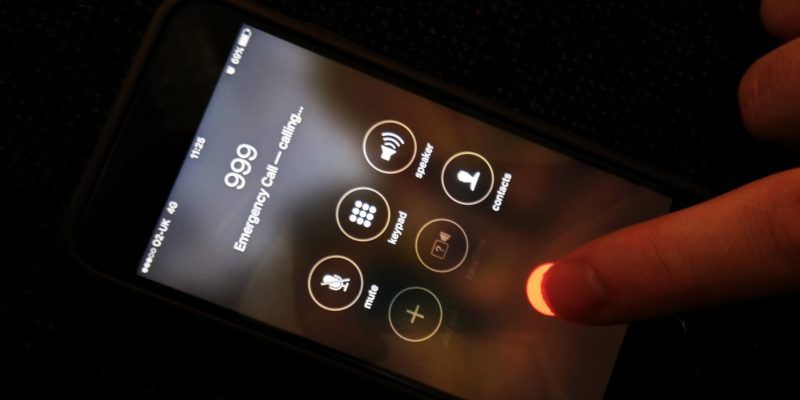 The Lancashire Constabulary believe persistent callers are using the service as a 'cry for help' for other unacknowledged issues they are facing. Lancashire Constabulary have designed and implemented the Vulnerable Caller Scheme since 2015 to identify vulnerable callers in Lancashire and dedicate multi-disciplinary, Early Action teams to provide additional support and investigate the root cause(s) of the detected vulnerability.
This initiative successfully reduced demand by 26% in six months. The most signification call reduction of 21% was seen from those identified with mental health issues. The scheme was also nominated for the International Problem Oriented Policing Awards. Their presentation illustrates the process and results of this initiative and can be viewed here. Lancashire Constabulary will be presenting the programme at the National POP Conference in Durham next week to demonstrate how Early Action can significantly improve the lives of vulnerable individuals in the long run.
There's an app for that
A family in Yorkshire is opting for a more modern approach to tackle mental health issues. While it seems there is an app for everything in this digital age, there is one app that has been getting a lot of attention lately.
The 'My Possible Self' app, started by the Wilkinson family, is designed to prevent users' mental health issues from developing into more serious health problems.
The app uses clinically approved forms of therapy and self-help techniques to reduce stress, anxiety and depression; it can be used on its own or alongside conventional therapy. It's recently caught the eye of mental health charities, large corporations and even Lib Dem MP Norman Lamb, who believes the app could be used as an Early Action tool to reduce the strain on the NHS.
Child Poverty and the Early Years Hub
End Child Poverty have recently published new child poverty figures – and they're alarming to say the least. Over 50% of children in London boroughs are living in poverty and 30% across the UK. Additionally, the most deprived areas of England are having to adjust to the cuts in children's services including the astonishing 54% drop in intervention services in the poorest boroughs. Prevention and family support services are still necessary as poorer households are not receiving the help they need until they reach crisis point.
The Early Years Hubs launched in January in Barnet, Wandsworth & Merton and Newham, and they will aim to improve access to good quality education for disadvantaged families. The free pre-school education will be put into practice over the coming three years to promote social mobility in hopes of combatting the prevalence of child poverty today.  Each hub will be given £175,000 funding to provide early help and ensure children from underprivileged backgrounds are reaching their potential.
Save the date
Task Force chair David Robinson will be doing a public lecture on How relationships change the world, and where to go with what we know at the London School of Economics and Political Science on Monday 12th March 2018 at 6.30pm. Hilary Cottam and Jon Cruddas will be leading the response.  Tickets are free but it is necessary to book here.
Warm wishes,
The Early Action Task Force