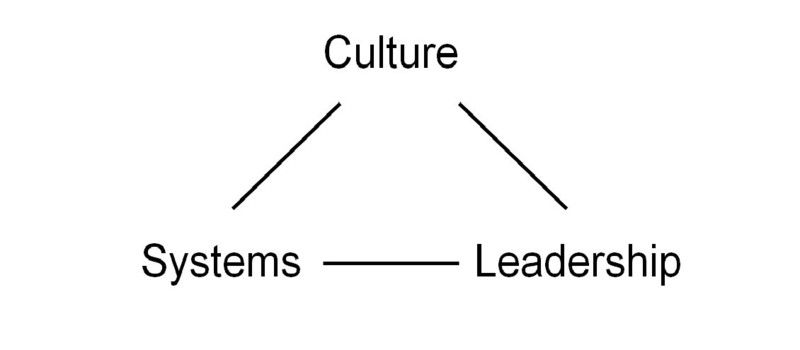 This week Deputy Chief Constable Andy Rhodes of the Lancashire Constabulary joined us in London to talk about early action policing. His overriding message, for me at least, was that for police work to be effective we desperately need to move away from the enforcement model. Andy argued that police work is still seen as waging total war on crime and, whilst kicking down doors and rushing around with flashing blue lights can be exciting, this is ultimately not the best use of anyone's resources.
The work led by Andy is an attempt to address this, creating a police force that acts earlier at every possible opportunity; enabling people to flourish at the top of the cliff rather than catching them at the bottom.
Creating an early action culture
Total war on crime is also total war on criminals. This culture, reinforced by training regimes, encourages many police officers to be pessimistic and form a pejorative view of the 10% of the public with whom they have to deal on a regular basis. A few of these people are undoubtedly nasty individuals, but many perpetrators of crime also have complex problems that lead them to commit such acts in the first place.
Too much enforcement therefore leads to a deficit of compassion. As one paramedic, working on a project aimed at reducing demand created by vulnerable people who make excessive and repeated calls, put it: "don't judge people based on where they are, but on where they have come from".
Empathy is central to this; recognising that every individual has strengths and assets to nurture, and that everyone needs a personalised approach that takes into account their unique past and present situations. One such example of this can be seen in the Jobs, Friends, and Houses programme in Blackpool, detailed in Andy's previous blog post for Community Links.
Leading the way for systems change
Sometimes when we talk about leadership we focus on those at the very top. They are important because they have the power to stand in the way of  (or even encourage) initiative, but as Andy pointed out it is often the front-line who are most excited by change.
Many of his comments on this reminded me of a piece by Ray Shostak in One Hundred Days for Early Action, the Task Force's latest publication. In it he argues that we need to ensure that we need "a movement of front-line practitioners" that must "start with people working together to advance their shared ideas".
Indeed, as Andy told us, the defining moment of his early action journey was the realisation that common ground is not good enough: you need a shared purpose. Hitting targets is not much of a motivator, but changing lives is. Due to the highly discretionary nature of police work, officers must want to act earlier. By exploiting the intrinsic link between values and a shared purpose the early action ethos can be inculcated.
This is particularly important when we consider some statistics that Andy shared with us. Firstly, from a very simple economic perspective, Lancashire Constabulary currently spends 48% of its time dealing with issues that may have been prevented had they been addressed earlier, including issues around welfare, anti-social behaviour, and public safety. Secondly, many resources are used by a range of organisations beyond the police for a small population of high intensity users. Real benefits – both financial and social – can be derived by acting together across organisational silos.
One response to this realisation was the creation of an early action department. This integrated 8 separate teams from a range of organisations that were already doing early action work. They now collaborate to decide the best course of action as early after a referral as possible, utilising a multi-agency home assessment of need and a lead professional to oversee the process. This enables a wide range of professionals to work around a shared purpose: supporting those with complex needs and ensuring they have the opportunity to flourish.
Total war
At the end of the session Andy mentioned that Lancashire Constabulary had just been awarded £4.3m from the Innovation Fund over 2 years. He welcomed this, but warned against the temptation to throw money at new initiatives when core services could be made far better by investing in integration and systems change.
Ultimately Andy is leading the charge at Lancashire Constabulary; no longer waging total war on crime, but on entrenched need and vulnerability.
Staff are being encouraged to move beyond seeing criminals as 'the enemy' and instead as people with histories, human vulnerabilities, and capabilities. Different organisations are being encouraged to work together and address need far earlier than they ever have been before.
There is still much work to be done. However, if inspiration is the first step in any total reinvention of a system and a culture, Lancashire Constabulary has already taken one huge leap forward.