By Luke Price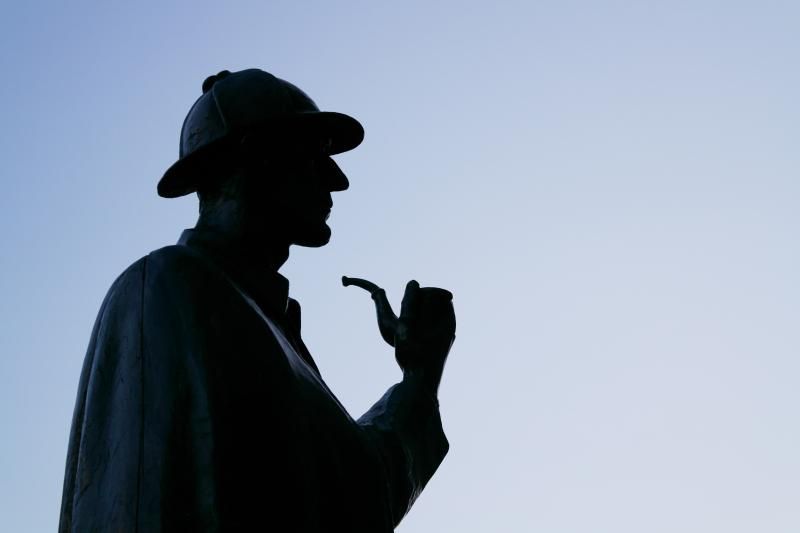 When we think about crime we can't help but think of criminals and crime-solvers. The public imagination is informed by stories that focus on reactions to the act of crime; whether it's a series of devilish riddles solved by Sherlock Holmes, a criminal investigation by Columbo, or a police procedural undertaken by the officers of Sun Hill Police station.
We could therefore be forgiven for believing that the primary role of the police service is to solve crimes, rather than to prevent them. However as Sherlock Holmes once pointed out, sometimes "there is nothing more deceptive than an obvious fact". We appear to have forgotten the first and arguably most fundamental Peelian Principle: "the basic mission for which the police exist is to prevent crime and disorder."
Similarly when we think of the fire and rescue service we think of fire engines rushing to a smouldering building, and fire-fighters desperately trying to put it out. When we think of our health we worry about unexpected illness; very few of us seek medical advice before a problem has already arisen. In this sense, using a metaphor the Task Force has often used, emergency services are the ambulance at the bottom of the cliff: supporting people when they are already in crisis.
It doesn't have to be this way, and indeed in some cases it isn't. Take Lancashire Constabulary, for example, who have just received £3 million in funding for its Early Action Response project. Or Manchester Fire and Rescue, who have been investing in preventative measures such as Community Safety Apprenticeships for a while now. These initiatives have, or will in the case of Lancashire Constabulary, not only save money, but ultimately ensure that problems are prevented from ever arising.
So what about social security?
Ask anyone about the purpose of the welfare state and they'll most likely use the metaphor of the safety net; a last resort to save those who find themselves in crisis. Despite its origins as a system of mutual insurance, it is now viewed at best as an emergency service – or at worst as an emergency service that creates 'dependency' and traps people in poverty.
Undoubtedly helping those who find themselves in crisis is an important job: as a society we should ensure that these people are supported and enabled in such a way as to return to a general standard of wellbeing. Many benefits are already supposed to work in this way; for example, Jobseekers Allowance is there to help those who find themselves unemployed survive whilst they look for work.
However the social security system currently has three major problems. Firstly, it acts too late; for example most people must wait a year before they receive more intensive employment support, there is a nine month gap between first becoming ill at work and receiving any support, and there are many avoidable delays that are caused by incorrect or inefficient assessments.
Secondly the social security system fails to prevent poverty, both for those in and out of work. This is most stark for people who have been sanctioned, and poverty and destitution has clear links to poorer health outcomes (amongst others). Finally, its delivery can exacerbate already existing problems – whether through harsh eligibility tests for disability benefits or hostile treatment at the job centre. Both of these issues can have a detrimental effect on both physical and mental health.
Acting earlier for social security
Perhaps by looking at social security through an early action lens we can re-imagine it as something that stops problems from occurring in the first place, rather than a safety net that catches those who have fallen.
Community Links and the Early Action Task Force will explore some of these ideas in a paper that will be published this autumn. We will show that the social security system should not be seen as the 'fourth emergency service', even though responding to emergencies in a timely and cohesive manner ('running those ambulances') is very important. Social security should be underpinned by earlier, more generous and universal support, both in terms of cash transfers and public services. In doing so it could not only yield a triple dividend (thriving lives, costing less, and enabling people to contribute more), but also ensure that every individual in our society feels more secure.
It is important to challenge the prevailing ethos that 'cutting the benefits bill' is a good idea. We need to return to and re-evaluate the underpinning principles of our social security system and see it as an investment: in individuals, in communities and, ultimately, in the whole of our society.