Over the past month we have been posting a range of guest blogs on the topic of early action growth. In this final blog we attempt to draw out some common themes across them all and highlight the big questions.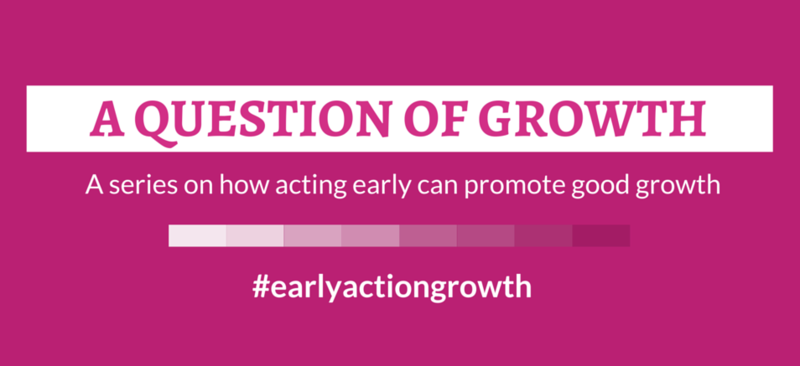 In common policy maker parlance "growth" – largely referring to an increase in Gross Domestic Product (GDP) – is often synonymous with "economic success". By this traditional measure alone it would appear that the economy has not done particularly well since Brexit, with the latest estimates from the National Institute for Economic and Social Research (NIESR) suggesting that in July GDP fell by 0.2%.
Measuring success
In reality GDP is just one indicator. It therefore only captures part of what constitutes "economic success", and economic success is in itself only one way of thinking about progress. As many of our bloggers suggested in their pieces, this is fundamentally a problem of emphasis. The weight that we give to different measures frames what is recognised as contributing to human progress, and also therefore what is disregarded as unimportant. In this sense it is unhelpful to assume that any growth in GDP is axiomatically a good thing, particularly when we take into account wider social and environmental indicators.
Indeed, as Professor Anne Power of the London School of Economics (LSE) pointed out in her blog, "beneficial growth cannot be measured" by traditional economic indicators such as GDP, profit and Gross Value Added alone, as they are not necessarily "the best drivers of human progress".
How, then, should we measure and define "good" or "beneficial" growth?
Many of our bloggers would agree that we should be wary of dismissing GDP entirely, with Dan Corry (New Philanthropy Capital) pointing out that this risks alienating policy makers and losing what is a useful, if partial, indicator of economic change. We must therefore supplement it with other concepts and measures. One suggestion, as advocated by most of our authors but particularly strongly by Anna Coote (New Economics Foundation), is to think about well-being: understood here as "the way people feel when they lead a good life, functioning well on personal and social levels". This can be further expanded to include environmental wellbeing: although some of our authors differed on whether 'growth' in and of itself was an intrinsically damaging focus, they all broadly agreed that economic success cannot be decoupled from environmental protection and social progress.
Ultimately since growth is such a deeply embedded concept in our political lexicon, disregarding it doesn't help us to communicate effectively with policy makers and politicians. However, we can be much clearer about the characteristics of good growth and much more explicit about promoting beneficial growth as opposed to any old growth. We are not attempting to come up with a concrete definition of "beneficial growth" in this summary blog, but it is clear that it has some fundamental elements to it. This was encapsulated by Anne Power when she wrote that we desperately need "a less greedy, more socially just, more equitable and more environmentally sensitive approach to growth".
Early action is the foundation upon which this can be built.
Beneficial growth and early action 
So what does beneficial growth supported by early action look like in context?
Both Debbie Pippard (from Barrow Cadbury Trust) and Dan Paskins (Big Lottery Fund) suggest we should think differently about how we relate the early action agenda to market forces. Debbie's argument is that the poverty premium, in which poor people end up paying more for essential services and goods, is hugely problematic not just for moral reasons but for economic ones too. If we could reduce or abolish it, one answer being through collective consumption practices, then we could free up more money for spending in the wider economy. Dan Paskins' argument mirrors this, calling for early action strategies that "ensure the aggregate benefits of globalisation are shared more equitably". By investing in early action – arguably the 'social infrastructure' of the UK – we can intervene more efficiently in market failures and societal problems, leaving us with more money to invest in classic growth strategies around physical infrastructure such as transport, education, and science.
The point about investment is crucial. As Caroline Slocock (Civil Exchange) notes, early action is not a cost but an economic investment. We therefore need a positive cycle of investment in early action that clearly yields a return on investment (arguments around investing in science and education to increase our 'human capital' already recognises this), and there are already tools out there that can help us to measure this (for example in New Zealand). Other early action areas that are traditionally seen as costs rather than investments include welfare – something the Task Force has written on before – as highlighted by Neil McInroy (CLES), employment support, and mental health.
Ben Jupp (Social Finance) takes (un)employment as his focus, arguing that the massive inequalities individuals with mental health problems face in the labour market constitute "a major drag on our economy". Governmental attempts to address this have been patchy to date – the Work Programme for example has been particularly unsuccessful at helping those with health problems – but there is hope if we can invest more money in early action activities such as Individual Placement Support that integrates health and employment support, starts with people's wishes and aspirations, and aims to get people into work they actually want to do as fast as is appropriate. In doing so we can harness people's potential and enable them to flourish.
Also thinking about mental health, Cliff Prior (Big Society Capital) discusses Social Impact Bonds (SIBs) as a newish form of investment that can yield social and economic benefits. For him – and indeed many of our authors – the argument that it is too costly to invest in early action is glib, particularly when you consider the huge economic and social costs of mental health problems. He points to several SIBs such as Newcastle's Ways to Wellness and the Fair Chance Fund that are aligning funding from different sources for positive social and economic outcomes for individuals, communities, and for society as a whole.
Do no harm
Bobby Kennedy's speechwriters did not write the following for our blog, but they could well have done. Of course the specifics are dated (it was written almost fifty years ago), and it is so frequently cited that it's now a bit clichéd, but it's worth repeating in full:
"Too much and for too long, we seemed to have surrendered personal excellence and community values in the mere accumulation of material things.  Our Gross National Product, now, is over $800 billion dollars a year, but that Gross National Product – if we judge the United States of America by that – that Gross National Product counts air pollution and cigarette advertising, and ambulances to clear our highways of carnage.  It counts special locks for our doors and the jails for the people who break them.  It counts the destruction of the redwood and the loss of our natural wonder in chaotic sprawl.  It counts napalm and counts nuclear warheads and armored cars for the police to fight the riots in our cities.  It counts Whitman's rifle and Speck's knife, and the television programs which glorify violence in order to sell toys to our children. 
"Yet the gross national product does not allow for the health of our children, the quality of their education or the joy of their play.  It does not include the beauty of our poetry or the strength of our marriages, the intelligence of our public debate or the integrity of our public officials.  It measures neither our wit nor our courage, neither our wisdom nor our learning, neither our compassion nor our devotion to our country, it measures everything in short, except that which makes life worthwhile.  And it can tell us everything about America except why we are proud that we are Americans."
Therefore thinking about growth in terms of GDP/GNP (themselves not interchangeable terms) alone is unhelpful, and will only lead us down increasingly narrow corridors of thought and action. Relentlessly chasing meaningless targets – take, for example, the incessant focus and triumphalism around record employment figures by the current Government, with no real critique of the quality of the work that people find themselves in – will not create beneficial growth.
Early action provides an opportunity to not only broaden the debate, but to widen the horizons of what we want to achieve and how we want to achieve it. All future growth strategies should therefore take two principles as their starting point: for growth to be truly beneficial it must do no harm – to individuals, communities, or the environment – and take a long term view.
Applying these basic tests to any policy or activity would highlight those that were not likely to lead to beneficial growth – for example, a policy helping people into work, but mainly into poorly paid and insecure jobs – and those that were – for example, employment support that takes into account people's needs and desires, enabling them to find appropriate, sustainable and fulfilling work.
To steal Cliff Prior's conclusion: "good growth – sometimes you know it when you see it".