This Guest Post by Community Links Health Coordinator Zoraida Colorado details our community Breast Cancer screening project.This week a new Screening Centre was opened at East Village on the Queen Elizabeth II Olympic Park. This is an edited version of Zoraida's speech at the opening event.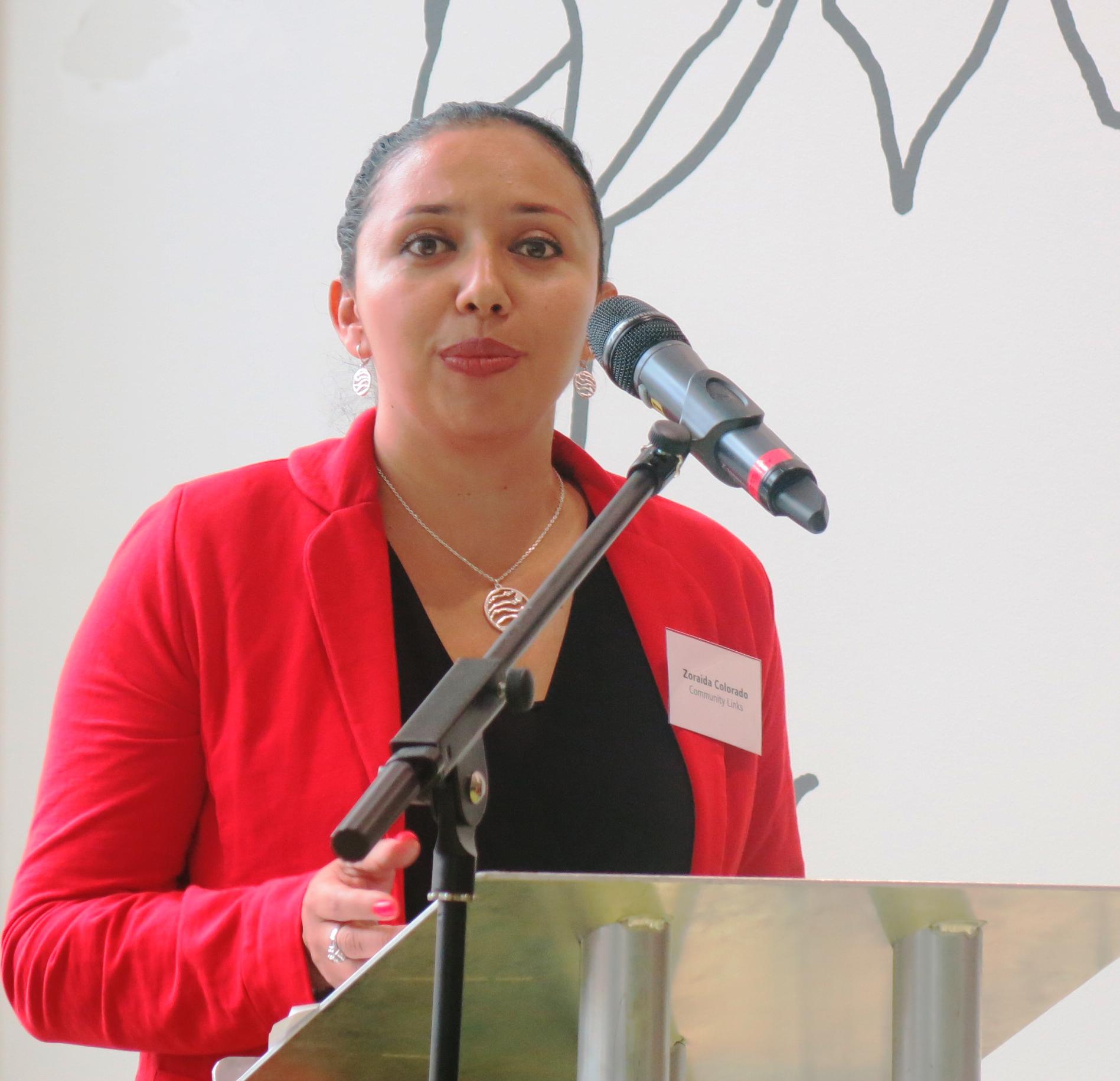 When we started our calling service four years ago, take up in Newham was 56% compared to London average of 62%. To tackle this problem, we created our telephone reminder project. We put together a team of outreach workers who could speak many languages.
They telephoned women about a week before their appointment date to confirm that they have received their invitation letter. If they hadn't then we give them details of their appointment. For those who were not able to attend, we will reschedule for a convenient time. Some women had no intention of going as they felt perfectly well, embarrassed or scared of the result. In those cases we spent time talking through the importance of screening and how it could save their lives. We reassured them that the screening unit is a women-only area and although the test is uncomfortable, it is definitely worth doing.
During the call, we also spoke to women about self-examination and the signs and symptoms they need to look for between invitations. Women have responded positively to our calls and the service has been very successful with an increase in take up of 15%.
During these four years, we have built great relationships with every GP practice in Newham, with the Breast Screening Team at Bart's Hospital and with our commissioners. We have witnessed some excellent improvements and we are very excited to see the screening moving into the wonderful new building part of the Sir Ludwig Guttmann Health and Wellbeing Centre, which has been developed at the former site of the Olympics Medical Centre for the London 2012 Games. This new unit will serve around 180,000 women in north and east London.
Over those last four years, most importantly we have saved lives, not only within our calling project but also in our other early detection projects which run in schools, sixth forms and in the wider community. We work with students from St Angela's, we are training these young women to know about the signs and symptoms of breast cancer, to know how to self examine and to understand the importance of the screening programme. They will go on to share these life saving messages with other students as well as their family and friends.
All our projects have something in common and are very special. We use creative ways to reach those people that the usual health messages don't reach. We listen to what people have to say and try to find a way to breakdown the barriers that prevent people from taking up these services.
One in eight women get breast cancer, if we are going to survive this we must catch it early and one of the most important things that we must do is come to screening!