This blog is written by Ben Jupp, a director at Social Finance, and is the fifth in our "A Question of Growth" series. Over the next few weeks we will be posting a new piece every Tuesday and Thursday. You can read all of the previous blogs in this series here.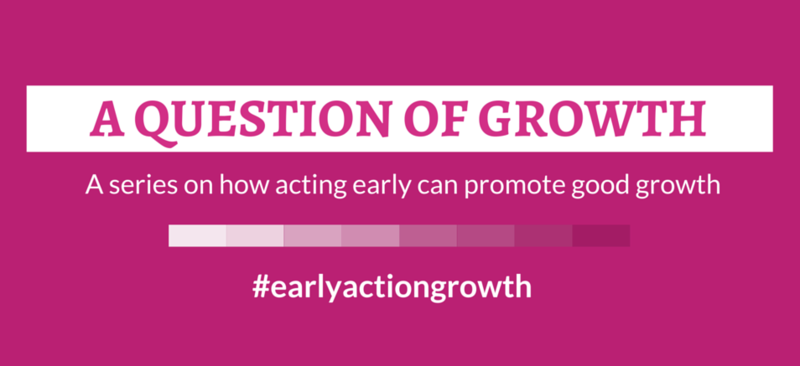 By many assessments, persistent poor health has a more negative impact on people's wellbeing than any other factor. Unemployment is the second most detrimental.
For those suffering ill-heath and lacking a job, the consequences can be incredibly damaging for them as individuals and for our economy. The challenges often reinforce each other, with poor health making it difficult to get a job, whilst recovery from mental and some physical illnesses often hampered by unemployment.
Despite the severity of these problems, as a society and economic system our recent track record in addressing them is lamentable – those out of the labour market for long periods of time are now typically have a physical or mental health condition. For those with mental health conditions, for example, surveys indicate that between seven and nine out of ten wish to be employment. Yet only around four in ten are currently in work, and among those with a severe mental illness the proportion drops to fewer than one in ten. All told, nearly 5 million people of working age with a long term health condition or disability are not in employment. The proportion rises considerably once people are in their fifties and early sixties.
Collectively, these very difficult individual circumstances now represent a major drag on our economy and the government's fiscal health. The Department of Work and Pensions estimate, for example, that GDP would grow by around 1% if people could typically work an extra year before retirement. For those out of work, the cost to government of lost taxes and increased welfare payments frequently exceeded £10,000 each year.
As economic uncertainty threatens growth over the coming years, this is one area where earlier action could play a major role to support growth as well as improvements in individual wellbeing.
To good news is that Britain can do much better than recently. For example, we currently languish towards the bottom of the league of developed countries in regard to the employment of people with mental health conditions. Likewise, although retirement ages are rising, we estimate that there are still around 700,000 people who are involuntary retired due to ill health or a disability.
So how could government, employers and civil society start to turn this position around?
Over the last two decades there have been plenty of examples of what not to do, and also some positive approaches to build upon.
The current flagship employment support programme – the Work Programme – has had relatively little success for those with significant health conditions and disabilities. The reasons are various, but typically include: insufficient resources to help people with greatest needs; delays and barriers in receiving appropriate support; and a lack of understanding about the support needs of those with health conditions by some 'generic' employment advisors and a lack of trust between recipients and providers of employment support.
We believe that there are much better approaches available.
At the heart of a better model for helping people re-enter and sustain work needs to be the relationships which people already have with the health service and their employers. These represent the foundations of trust and understanding which can allow people to receive the support and encouragement they need. Another central principle should be to help people to fulfil their desires and potential, rather than forcing them into jobs which they do not want.
A great example of applying these two principles is an approach to helping those with severe mental health conditions called Individual Placement and Support. Individual Placement and Support provides integrated employment support as part of people's recovery from mental ill-health. It starts with people's wishes: it is always a voluntary programme which seeks to quickly get them into a real, paid job of their choice, rather than squeezing them into any job or a 'make work' scheme. It uses employment advisers who are integrated with the rest of the mental health team supporting people's recovery. It has sufficient resources to allow people to be supported once they enter employment rather than just pushing them into a job and then abandoning them.
In Britain, and around the world, that this approach is now demonstrating impact for those with severe mental illness. Two weeks ago, for example, I was talking to the leader of an Individual Placement and Support service attached to one of the large London mental health trusts. Of 500 referred to the service last year, 270 found a job. Randomised Control Trials also indicate that it is far more effective than more traditional models of employment support for these groups. That is why Health and Employment Partnerships – a new social organisation dedicated to helping those with health conditions improve their wellbeing through fulfilling, sustained employment – is backing the growth of Individual Placement and Support in three areas.
More broadly, the principles of Individual Placement and Support can be applied much more widely than to those with a severe mental health condition. For example, employment support and social care support could be better integrated for many people with learning disabilities. Those with more moderate mental and physical health conditions may benefit from more integrated primary care and employment support.
For those approaching the later stages of their career, and who are beginning to be held back by health conditions, it is important to act before they leave the labour market. Relationships with employers are crucial to this, enabling people manage moves to less physically demanding roles either within or beyond their current organisation. Just relying on employers is not, however, always going to be sufficient. It may be important to draw on the relationships people with the health service, or separately funded support, to build a plan which meets their aspirations for older age and allows them to keep working.
Over the last year, there have been positive signs that government is better recognising this need for more integrated and personalised employment support for those with health conditions. The recent five year mental health strategy announced £100 million for employment programmes including expanding Individual Placement and Support. Employment programmes are being developed to give more of a focus to health more generally. A new central government Health and Work Unit is supporting innovation and learning. This is being matched by strong interest for new models by new 'city-region' combined authorities with devolved powers such as Greater Manchester and the West Midlands.
Yet we should not underestimate the further changes which will be required to stimulate a fundamental shift in the employment of those with health conditions. Cultures in both employment and health services will need to evolve significantly. Funding flows and incentives will need to be realigned. Obligations on employers will need to be reconsidered. As we look to develop an early action economy and society, in my mind there is no more pressing an issue around which central government, local services, professions, business and civil society need to come together.
Ben Jupp is a member of the Early Action Taskforce. He is a director at Social Finance and Chair of Health and Employment Partnerships. He was previously Director of Public Services Strategy and Innovation in the Cabinet Office.